Tutoring
Our mission is to help students from all backgrounds reach their academic goals by helping them become better learners.
eTutoring  (New)
eTutoring provides support for students who need help with writing papers.  There are live writing sessions, and students can submit papers for feedback up to three times.
In addition, drop-in tutoring is also available for others subjects, including math, science, computer science, and accounting.  You can even drop-in to work with Quincy College tutors in e-Tutoring. Look for Ellen L. Ben H., Greg C., and Louisa M.
To see the week-at-glance tutoring schedule for e-Tutoring click here.
To get to eTutoring, students can click on the Canvas link.
To learn how students can find a Live tutor, enter a tutor's Zoom room, and use the tools in Zoom, please view this video.
To learn how to submit eQuestions and get the best responses from the e-tutors, please view this video.
Smarthinking
Smarthinking is available 24-7 to students, offering live tutoring in math, business, economics, sciences, computer science, accounting, and many other subjects. Smarthinking also provides an Online Writing Lab for help with essays and research papers, and access to study aids.
To get to Smarthinking, students can click on the Canvas link.
To request more tutoring hours for your Smarthinking account, please email cchapman@quincycollege.edu Monday to Friday 8:00 a.m. to 4:p.m.
Nursing
Nursing tutors are available for one-on-one and group sessions.  Please contact Cheryll Skarzenski at cskarzenski@quincycollege.edu.
Quincy College Tutors
Tutoring through zoom is also available by appointment. Students in need of additional support should contact Cynthia Chapman at cchapman@quincycollege.edu
Ongoing Support and Contact Information
Students who are experiencing technical issues should contact the Information Technology office at itsupport@quincycollege.edu
Students who need help deciding which tutoring option is best for them can contact Cynthia Chapman at cchapman@quincycollege.edu
Click here to make a web conferencing appointment with Cynthia Chapman.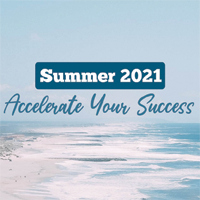 View Current Semester Courses>>

Start your education at Quincy College this fall. Our online and blended curriculum makes it easy for you to stay safe and earn your degree!
You might also be interested in...