Let's get to work.
Fall semester begins September 6th
NEW Bachelor's Degree Programs
Psychology, Computer Science, and Business Management.
Prospective Students

Find out if Quincy College is the right fit for you.

Current Students

We're here to help you reach your potential.
Quincy College offers 3 Bachelor Degree programs, 37 Associate Degree programs, and 27 Certificate programs, with on-campus and online options. We also partner with local colleges and universities where you can easily transfer to complete your bachelor's degree.
Featured Program

Become a Nurse of the Future! Quincy College's Associate Degree in Nursing program prepares students to become 21st century nurses equipped to deal with modern day issues in health and patient care.

Featured Program

Interested in saving lives while never touching a patient? Becoming a Medical Lab Tech might be the perfect profession for you! Learn to perform clinical laboratory procedures in chemistry, hematology, microbiology, and more.

Featured Program

Do you know that you want to be part of the healthcare industry, but don't know what your options are? This may be a great start to understanding what opportunities exist. Allied Health programs are those in the healthcare field distinct from nursing or medicine. These programs include Central Processing, Medical Laboratory Technician, Phlebotomy, Physical Therapy Assistant and Surgical Technician.

Featured Program

Become a Physical Therapist Assistant and begin a rewarding career in a high-demand industry. All new Fall 2022 Physical Therapist Assistant students will be eligible for a $3,000 first-year scholarship.

Featured Program

Our biotech students develop a broad laboratory science-based background and obtain industry-specific knowledge in the areas of quality control, process development, and upstream and downstream processing, while following current, good manufacturing practices.
Applying to Quincy College is a straightforward process:
Complete an Application

Apply for Financial Aid

Submit Official Transcripts

Take Subject Placement Tests

Register for Classes
Talk to Admissions
Our advisors are ready to help, every step of the way. Reach out with questions about our on-campus or online offerings — call us or drop by the Quincy or Plymouth campus.
---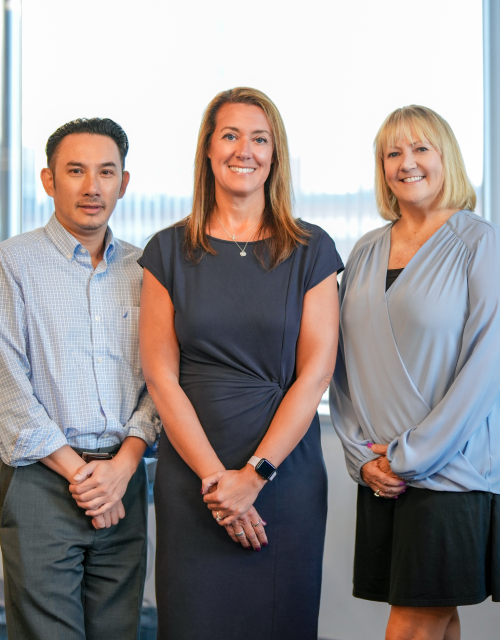 Your Admissions Team
For the 8th year in a row, Quincy College has been named a Military Friendly School by Victory Media, the leader in successfully connecting the military and civilian worlds.

Quincy College students ranked #1 as top salary earners in Massachusetts across two-year public colleges.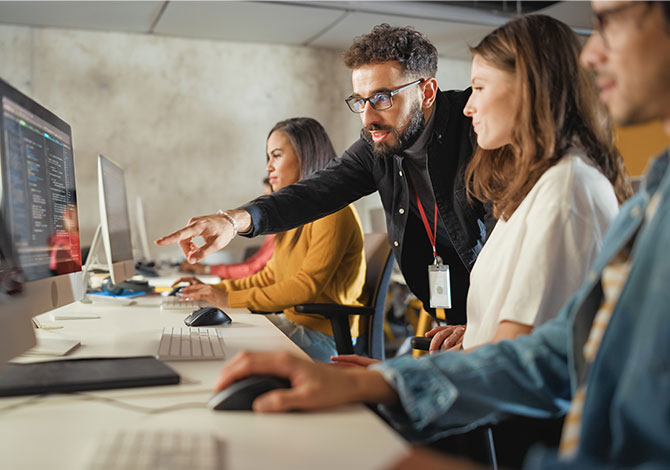 Services & Support
Whether you need support with your studies or help planning your next move, our faculty and
staff are committed to your success and always within reach.