Exercise Science & Personal Training
Academic Division of Natural & Health Sciences
Over the past decade, the percentage of American youth, adults, and older adults who are under fit, over fat, and at risk for numerous health issues and medical interventions has increased significantly. Perhaps the most effective approach for resolving this pervasive problem is the research based Exercise Is Medicine application. Educating and motivating men and women of all ages to become more physically active has been shown to improve numerous health-related conditions and reduce the risk of serious medical conditions including, sarcopenia, osteopenia, obesity, elevated blood sugar, elevated blood cholesterol, elevated blood pressure, psychological stress, and similar problems associated with low fitness levels.
The primary purpose of the Quincy College Exercise Sciences Associates Degree Program is to provide academic and practical preparation for students to either continue their education in a Bachelors Degree Program or to pass a national personal trainer examination and enter the fitness profession in a variety of venues. These include employment opportunities at YMCAs, fitness centers, corporate fitness facilities, retirement communities, nursing homes, and athletic conditioning facilities as well as independent personal trainers.
The Quincy College Exercise Science Certificate Program is designed for students who want to work as exercise instructors in fitness centers or as independent personal trainers. Completion of this program prepares students to pass professional certification exams, such as those offered by the American Council on Exercise. The course of study combines elements from the disciplines of anatomy, physiology, biology, psychology, nutrition, health and kinesiology.
Professional licensure and certification requirements vary from state to state. This program of study may lead to professional licensure or certification in states outside of the Commonwealth of Massachusetts. Licensure and certification in one state do not guarantee automatic licensure in another state. Students who are interested in enrolling into this program of study, and reside outside of Massachusetts, should check their state educational requirements for licensure or certification. For more information, please visit our SARA Professional Licensure Disclosure page
Exercise Science & Personal Training Courses
BIO 131

Anatomy & Physiology I w/ Lab

4

This course is an integrated study of the structure and function of the human body from the cellular level to the systemic level. Topics include: anatomical terminology, molecules, cells, basic histology, and organs. The integumentary, skeletal, muscular, nervous, and sensory systems are also studied. Laboratory experience is correlated with classroom lecture; therefore, they are taken together as a single, 4-credit course. Placement at ENG 101 level strongly advised. Prerequisite: BIO 111 with "C" or better.

EXS 101

Health Appraisal & Fitness Assessment

3

This course presents the reasons for conducting appropriate health appraisals on all new exercisers prior to beginning their fitness program. This course explores the relationship between physical activity and health, and specifically focuses on the evaluation of cardiopulmonary and musculoskeletal fitness in apparently healthy populations. Risk factor analysis, body composition assessment, aerobic fitness testing, muscle strength testing and flexibility assessments will be discussed as they relate to an individual's probability for developing a disease. This course addresses numerous assessment protocols for evaluating important fitness parameters such as determining individualized training intensities by means of heart rate monitoring and ratings of perceived exercise exertion. Students will demonstrate a thorough knowledge and understanding of the assessment principles and procedures, as well as the ability to properly perform and interpret each assessment technique.

EXS 102

Muscular and Cardiovascular Fitness

3

This course addresses the principles for improving muscular fitness and cardiovascular fitness in youth, adult and senior populations. The emphasis is on practical application of the training guidelines and the expected physiological adaptations resulting from various exercise programs. Students will demonstrate a thorough understanding of exercise theory, training effects and program design for enhancing muscular strength and cardiovascular endurance in apparently healthy individuals.

EXS 115

Injury Prevention, Flexibility and Functional Training

3

This course addresses the practical components of personal training, including exercise safety, injury prevention, and training modifications for special populations (e.g., youth, older adults, pregnant women, post-rehab patients, diabetics, hypertensive, etc.) while directing physical fitness programs for a variety of clients. Students will demonstrate a thorough knowledge and understanding of the foundational principles and standard procedures for exercise safety, proper stretching technique, and professionalism when working with fitness clients on an individual basis and in a group setting.

EXS 116

Strength Training and Endurance Exercise

3

This course examines the biomechanical aspects of proper exercise performances using standard strength training machines and free-weight equipment, as well as common cardiovascular training tools, such as treadmills, cycles, steppers, rowers and elliptical trainers. Students will demonstrate a thorough understanding of the movement patterns, prime mover muscle groups, and performance techniques associated with 100 selected strength, endurance and flexibility exercises. This course is a practical experience and will be conducted largely in the fitness center with hands on teaching/learning experiences.

EXS 119

Bioenergetics and Biomechanics

3

This course explores the energy sources for aerobic exercise (such as running), and anaerobic exercise (such as strength training). Students will demonstrate a thorough knowledge and understanding of aerobic and anaerobic energy production and utilization. This course also addresses the biomechanics of exercise, including movement patterns, movement planes, leverage factors, musculoskeletal interactions, and force development. Students will demonstrate a thorough understanding of biomechanical principles and practical application to proper exercise performance.

EXS 150

Nutrition for Fitness

3

This course provides the student with practical information related to nutrition, exercise, and fitness. Topics examined include: nutritional needs, energy requirements, protein recommendations, diets/healthy eating programs, nutritional supplements, and behavior modification strategies for various types of physical activity. The students will attain research-based perspectives on bioenergetics for various types of physical activity.

EXS 201

Youth and Senior Fitness

3

This course has a dual focus. The first half of the course presents the research recommendations and training guidelines for safe and effective youth exercise programs. The second half of the course addresses the research recommendations and training guidelines for safe and effective youth and senior exercise programs. Students will demonstrate both a thorough understanding and practical application of exercise theory, training effects, program design, and assessment procedures for enhancing muscular strength, cardiovascular endurance and joint flexibility in apparently healthy children and older adults. Prerequisites: EXS 102 and EXS 116.

EXS 202

Exercise Program Design

3

This course provides students with the recommendations and rationale necessary to design fitness programs for healthy adults and special populations. In addition, the course will explore the application of specificity, overload, and progression as well as provide an overview of acute program variables, changes made in a program, selection of exercises, how to determine frequency, and exercise sequence. Students will learn exercise program design based on underlying principles and concepts developed for very specific training goals and match these goals with the necessary program design to achieve desired results. The course also addresses how to add variation to a training program with weight loads, repetitions and sets, intensity, volume, and rest period lengths.

EXS 204

Advanced Training Programs

3

This course examines strength training programs for advanced participants. The first section of the course presents a variety of high-intensity muscle building techniques, including breakdown training, assisted training, pre-fatigue training, slow-rep training, super-eight training, and circuit training. The second section of the course addresses advanced training protocols for enhancing muscular power and athletic performance. Students will demonstrate a clear understanding of the advanced training principles for enhanced muscular strength, power and athletic performance and demonstrate instructional competence in designing and teaching advanced training protocols. Prerequisites: EXS 102 and EXS 116.

EXS 206

Fitness Facility Management

3

This course is taught in three sections. The first section focuses on Human Resources and consists of the following components: organizational development, hiring, evaluation and compensation. The second section includes member recruitment, retention and profitability, with a particular focus on how the ability to attract and keep members leads to profitability. The third area of focus is the operation of the facility, which encompasses financial statements, system implementation, and risk assessment. Students will be exposed to all of the required tools necessary to hold a management position at a health and fitness facility. Pre-reqs: None, but EXS 101 and 102 highly recommended.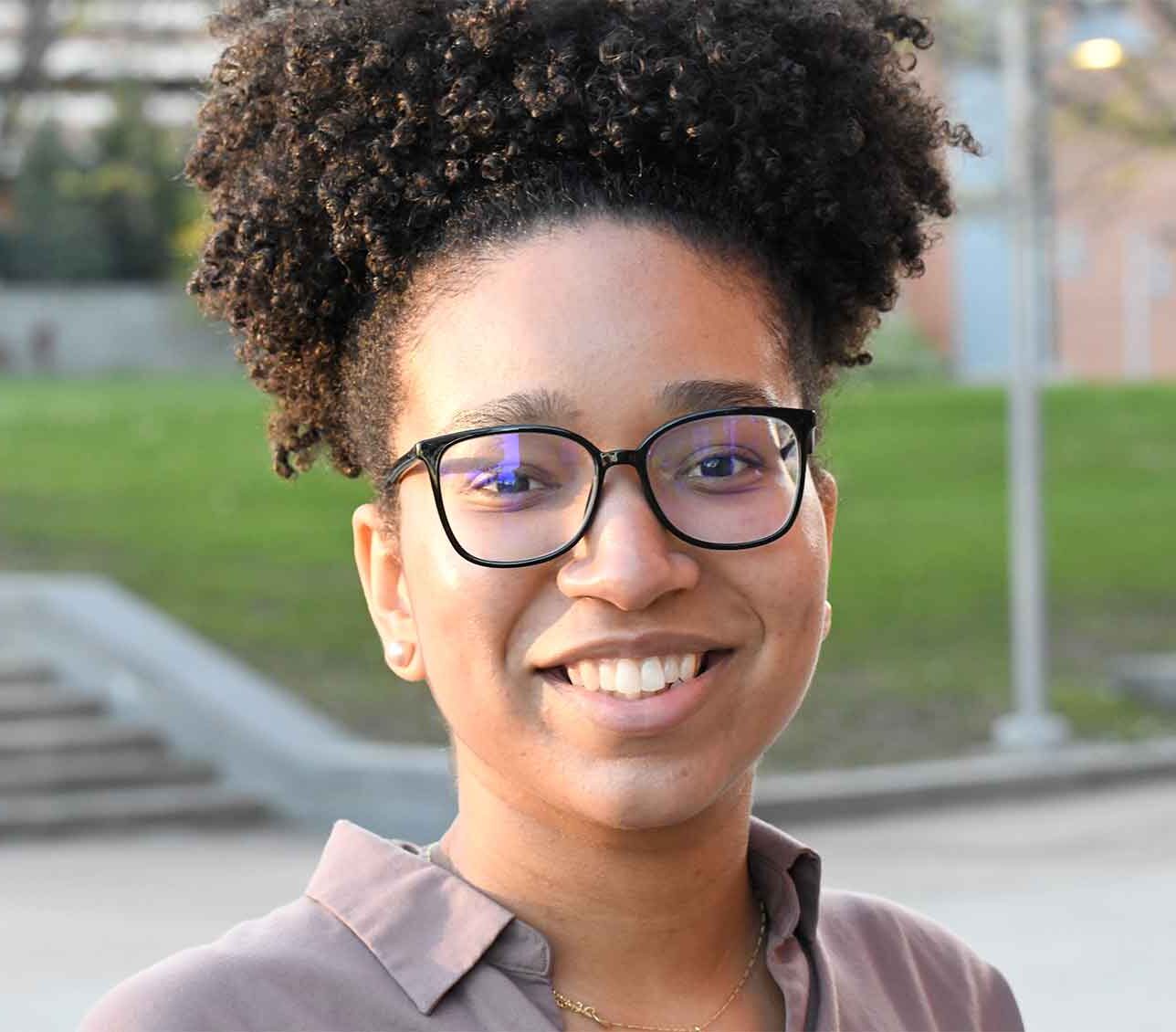 View Current Semester Courses>>
Start your education at Quincy College this fall. Our online and blended curriculum makes it easy for you to stay safe and earn your degree!
You might also be interested in...