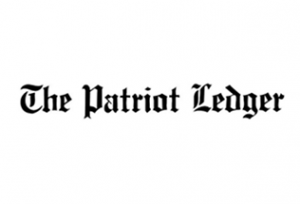 Patriot Ledger // October 26, 2018 // By Amy McKeever
QUINCY — Quincy College is still "number one" in its 60th year, according to Boston Police Commissioner William Gross.
Gross, the Boston's first African-American Police Commissioner and 2017 graduate of the College, was awarded the College's 2018 Quintessential Award Thursday night at the 60th anniversary gala at Granite Link Golf Course. Students, alumni, faculty and staff came together to celebrate the history of the institution and support school scholarships.
"This is not my award alone at all," Gross said, followed by a thank you to his favorite professors, his family and the community. "This is what we feel in this room. This is what I felt when I went to school."
Founded in 1958, Quincy College is a two-year, municipally affiliated college with about 5,000 students at campuses in Quincy and Plymouth, and through online courses.
The college is in a period of leadership transition, after the school's nursing program lost its accreditation in the spring followed by the resignation of then- college president, Peter Tsaffaras. Norfolk County Sheriff Michael Bellotti resigned the position he's held for nearly two decades to become the interim president of Quincy College for 18 months, beginning Monday.
Bellotti said he knows what the college means to the community and that it is his job to continue to learn what the school needs to position it for another successful decade.
"I know that this school has a great foundation and I know that it's got even greater heights that we are going to meet," he said.
The Quintessential Award is given to someone who embodies the essence of the college, which Director of Institutional Advancement Tina Cahill said Gross is a good example of. Gross is a 35-year veteran of the Boston Police Department and former Superintendent in Chief. In August, he was sworn in as the 42nd Boston Police Commissioner, the first African American man in the position.
"We honor the commissioner not only for his connection to the college as an alum and for the history that he has made in the City of Boston, but more importantly his desire to build strong relationships with those that he serves," Cahill said.
Gross earned an Associates Degree in Criminal Justice at Quincy College and will also have a scholarship named in his honor which will support students pursuing a career in the same field, given in the spring of 2019. Proceeds from the gala will benefit the scholarship and support academic and student development activities.
"Love this college, to be a Quincy College alum that is very special to me," Gross said. "What you do here really does change folks lives for the better."
Read Full Article: http://www.patriotledger.com/news/20181025/quincy-college-60th-anniversary-gala-honors-boston-police-commissioner