Basic Accounting - QuickbooksNC
Non-Credit Certificate
This non-credit course introduces the student to basic accounting terminology and the fundamental principles of accounting and the accounting cycle. Students will develop the practical skills necessary to record transactions in chronological order by using journals, and categorize them by account using ledgers. Students will also learn accounts receivables, accounts payables and financial ratios to assist in interpreting a company's financial position.
Students are also introduced to the fundamentals of the budgeting process. To help with accuracy in budgeting and accounting, students will learn the basic functions of QuickBooks online software, including establishing an appropriate general ledger and generating basic reports with scenario companies to apply accounting principles learned in a practical environment. And finally, students will learn the fundamentals of understanding financial statements for purposes of obtaining financing. Students will receive a Quincy College certificate of completion.
Course Information
Dates: January 18 – March 3 OR March 15 – June 21
Meeting Days: Mondays, Wednesdays, and Fridays
Times: 6:00pm – 9:00pm
Cost: Free (depending on eligibility)
Topics Covered
QuickBooks: essential online tools which provides accuracy in budgeting and accounting
Financial Statements: interpret the use to determine company profitability, and measure cash flow.
Principles of Bookkeeping: covers payroll expenses, liabilities, taxes, forms, laws, and regulations as well as a variety of other payroll functions.
Reconciliation and Business Financial Operations: assist a small business with its basic financial reports and have a clear understanding of the role they play in the accounting equation.
Courses/programs listed with "NC" are non-credit courses/programs.
Lifelong Learning
ESOL Basic Accounting & Quickbooks training cover accounting system terms and concepts, debits and credits, and the accounting cycle. Students will learn how to use the financial software, recording financial transactions. This class is contextualized based on English literacy instruction, including terminology and vocabulary.
Ready to start your career in accounting?
To sign up, please contact:
Kate Lopci
Associate Vice President for Workforce Development & Community Engagement
617-984-1754
klopci@quincycollege.edu
Patricia Trish Ruttgers
Course Instructor
patricia.ruttgers@fac.quincycollege.edu
Quincy
Basic Accounting - QuickbooksNC Courses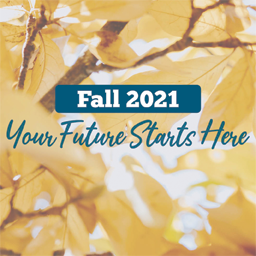 View Current Semester Courses>>
Start your education at Quincy College this fall. Our online and blended curriculum makes it easy for you to stay safe and earn your degree!